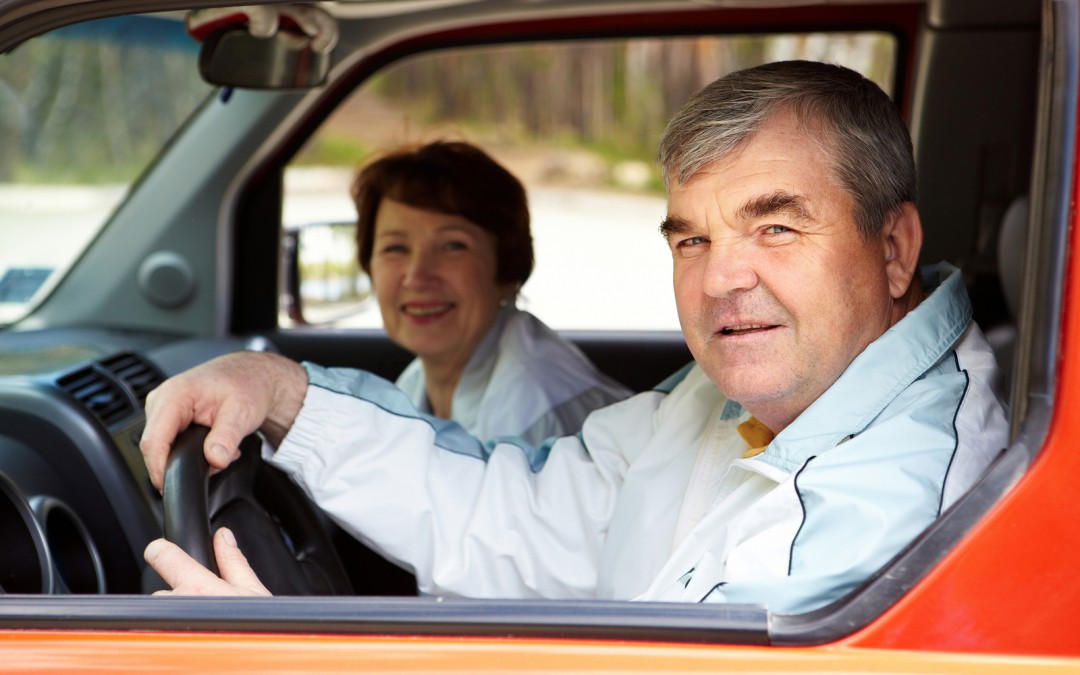 First the good news about older drivers and automobile accidents.  Older drivers are less likely to be killed or injured in a car crash today than twenty years ago according to a study by the Insurance Institute for Highway Safety reported in the Wall Street Journal. Older drivers are still significantly more likely to die in an automobile accident than younger drivers, but the gap is narrowing.
Fatality rates for drivers aged 70 to 74 fell 32%, while rates for drivers 80 and older fell a whopping 55%.  Fatality rates fell 26% for drivers between 35 and 54 while rates for drivers and passengers 25 to 29 rose 38%.
Overall, deaths for drivers and passengers have fallen across the board.  Drivers 80 years old and older have the highest fatality fates, followed by teens and drivers in their 20's.
The Insurance Institute attributed the decline in fatalities to safer cars and more active and healthy older drivers.  Since the 1990's side air bags, traction control and collision avoidance systems have all become more common.  All of these are likely helping older drivers survive.
Not surprisingly, teens are most likely to be involved in automobile accidents.  Drivers over 65 are second most likely.
All of this comes at a time when record numbers of older drivers are hitting the road.  By 2050, roughly 16% of the population of the United States, 64 million people, will be over 70.  The number of Americans over the age of 80 is expected to almost triple. The Insurance Institute found that a higher percentage of older Americans are keeping their license and are driving more miles.
So, what is the connection between older drivers and automobile accidents?  Why are older drivers more likely to cause accidents and to be seriously injured?  According to the National Institute on Aging, there are a number of factors at play.
Changes in the body, including stiff joints and muscle weakness;
Diminished eyesight, especially at night and when faced with glare;
Changes in hearing that make it more difficult to hear horns, sirens or other warning sounds;
Slower reflexes can make it more difficult to react quickly;
Other health problems such as dementia, Parkinson's disease, stroke and arthritis can interfere with driving;
Medicines, especially those that cause you to feel light-headed or drowsy.
Now that we know more about older drivers and automobile accidents, what can you do about it?
If you are injured an automobile accident in Raleigh, NC, or Cary, NC, Apex, NC, or elsewhere in North Carolina call Cary Automobile Accident Attorney Kevin Bunn for your free consultation.