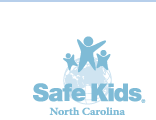 I was surprised to learn recently that medications are the top cause of child poisoning.   According to Safe Kids Worldwide, in 2011, 67,700 kids were seen in emergency rooms for medication poisoning.
Many North Carolinians who have been injured in an automobile accident or have a NC workers' comp case are prescribed medications.  These typically include muscle relaxers, pain killers and anti-inflammatories.  Most of the time the injured person is advised to take these medications as needed, and not all of the pills are used.  Frequently these leftover medications will sit around in a drawer or medicine cabinet for years.  This can be too tempting for a curious child, to whom the medicine may look like candy.
If you were injured in an automobile accident in NC, or if you have a NC workers' comp claim, please make sure to properly dispose of your unused medications.  Fortunately, Insurance Commission Wayne Goodwin is helping to make this easy, through participation in Operation Medicine Drop.
Safe Kids Worldwide provides these additional tips for handling medications:
Put all medicines up and away and out of sight including your own. Make sure that all medicines and vitamins are stored out of reach and out of sight of children. In 3 out of 4 emergency room visits for medicine poisoning, the child got into medicine belonging to a parent or grandparent.
Consider places where kids get into medicine. Kids get into medication in all sorts of places, like in purses and nightstands.  In 67% of emergency room visits for medicine poisoning, the medicine was left within reach of a child, such as in a purse, on a counter or dresser or on the ground.
Consider products you might not think about as medicines. Most parents store medicine up and away – or at least the products they consider to be medicine. They may not think about products such as diaper rash remedies, vitamins or eye drops as medicine, but they actually are and need to be stored safely.
Use the dosing device that comes with the medicine. Proper dosing is important, particularly for young children. Kitchen spoons aren't all the same, and a teaspoon or tablespoon used for cooking won't measure the same amount as the dosing device. Use the dosing device that comes with the medicine to prevent dosing errors.
Put the toll-free Poison Help Number into your home and cell phone: 1-800-222-1222. You can also put the number on your refrigerator or another place in your home where the babysitters and caregivers can see it. And remember, the poison help number is not just for emergencies, you can call with questions about how to take or give medicine.